General CE/ MCLE/ CPD / CE listing as of May 6, 2022
Insurance Continuing Education Discussed Directly Below
All Others are listed After Applicable Insurance CE Approvals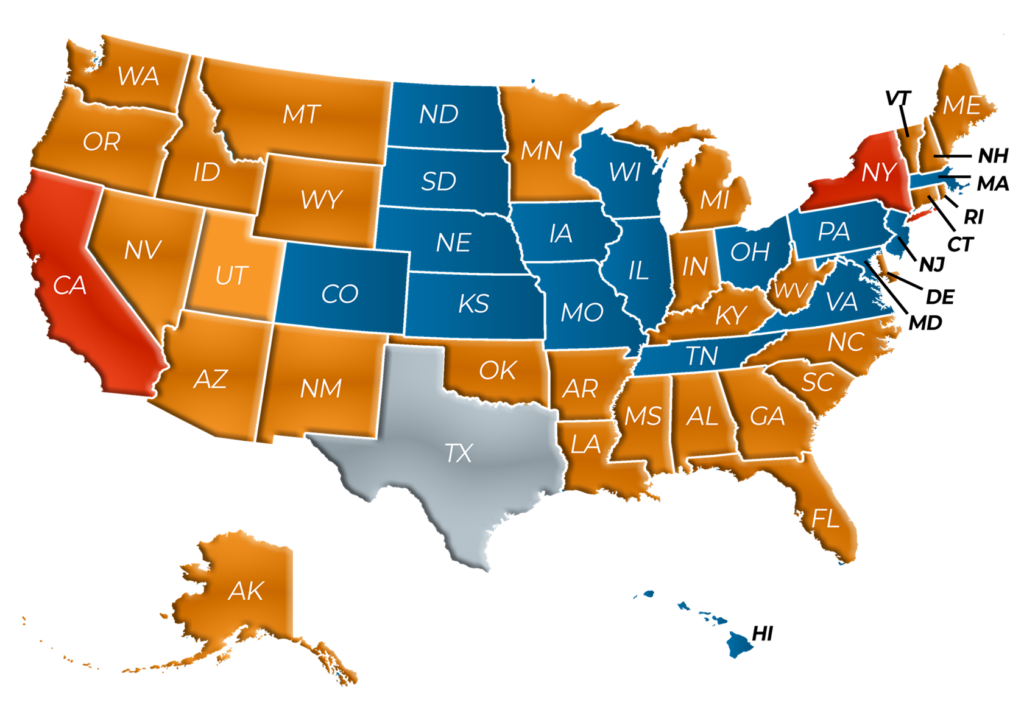 The map above provides a high-level picture of the adjuster licensing requirements and agreements across the country in relation reciprocity with Texas.
As of January 2022, all the states in ORANGE are Reciprocal with Texas- All of these states share reciprocity agreements with Texas.
All the states in BLUE have No Licensing Requirement – The states listed here do not require the licensing of adjusters.
The states in RED- Exam Required- These are the states that don't play with anyone. California and New York are unique in that they do not hold reciprocity agreements with any state. If you want to become licensed to adjust claims in either of these states, you will be required to sit for and pass their state exam. The New York Independent General Adjuster license exam proudly boasts its reputation as the most difficult adjuster licensing course in the United States.
A Note about Alaska and Arkansas– Alaska and Arkansas do not accept the Designated Home State License for reciprocity purposes. However, If you are a Texas resident with a Texas resident license, you will be able to take advantage of reciprocity in these states.
---
---
MCLE/CLE – State Bar Approvals